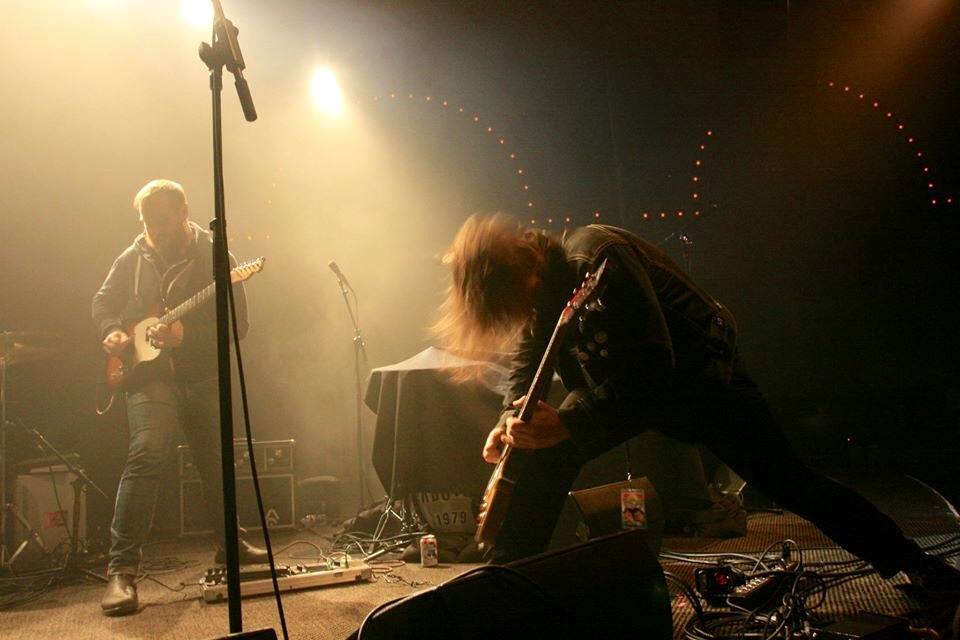 Portland music blog Faces On The Radio reviewed the tour's November stop at the Crystal Ballroom and came away impressed. 
But first up, we have Biblical. In those pre-reunion, post-breakup days of DFA1979, the band established an oddly cult-like following, and having Biblical as their tour support is a definite nod to this. Biblical is a four-piece from Toronto, featuring two former members of Sebastien Grainger & the Mountain  – Nick Sewell (bassist/vocalist) and Andrew Scott (guitarist/keyboardist). And, most importantly: Biblical fucking rock. Like, in a way that few openers I've seen in my concertgoing career have rocked. They took the stage to the sound of ancient infomercials, and played through one of the tightest sets I've ever seen. Throughout their four (or maybe five?) song set, Sewell bombarded the crowd with incredible and borderline-hypnotic bass riffs, all the while displaying the kind of stage presence usually reserved for frontmen with a decade more experience than he's got. My only complaint is that the set was only 40 minutes long.

This is what stoner rock is all about, and if they continue along as they have been (their debut record, Monsoon Season, is just as impressive as this live performance was), even Sleep – the unshakeable guardians of the genre – will have their work cut out for them. If they aren't headlining mid-sized rooms by this time next year, someone needs to be fired. See this band, now.
Check out the full review and pics here.