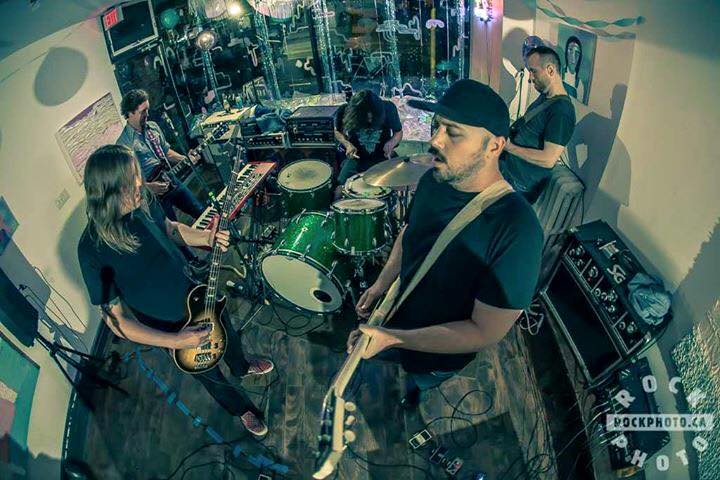 Hey-ho! Sorry we've been so out of touch.
We're hard at work on LP#2 and the progress is very pleasing. We've got 8 tunes in can, in various stages of completion. We've got some bangers, some jammers and some super spacey trip outs that hit a sweet middle ground between the rawness of the EP and the expansiveness of Monsoon. If you dig what we've been doing, you will not be disappointed. 
Not much to report in the show department — we played a spontaneous birthday party the other week for friend here in TO, but it was a last minute deal so we didn't bother announcing. We don't have anything on the books right now show-wise — priority one is finishing the record. But don't be surprised if that changes before too long!
Here are a few pics from that night at Milk Glass courtesy of our pal Nic at Rock Photo.ca
Love,
Biblical